Tiny Ruins – Brightly Painted One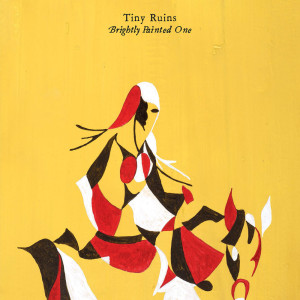 Pleased to play a small part in the making of this album.  Check out 'Straw Into Gold' for the keyboard part, played on my restored Wurlitzer 200.
Tiny Ruins began as an alias for singer-songwriter Hollie Fullbrook, who had recorded as a solo artist prior to 2009. Fullbrook recorded a collaborative EP with A Singer of Songs in 2010 under the name Tiny Ruins, then recorded a full-length, Some Were Meant for Sea, in 2011. Following the release of Some Were Meant for Sea Tiny Ruins opened for Fleet Foxes and toured internationally with Calexico and Beach House. After adding Cass Basil and Alexander Freer to the lineup, Tiny Ruins recorded a second album, Brightly Painted One, which was released in 2014. Guitarist Tom Healy and violinist Siobhanne Thompson performed on the album and appeared with the group on subsequent tours. Brightly Painted One was awarded Best Alternative Album at the New Zealand Music Awards in November 2014.