Home
Mark is an Auckland based jazz pianist and educator.  On this site you can view photos, videos, listen to audio and find about important performances.  The Ironic Trio is Mark's piano trio consisting of piano, bass and drums.  Mark is also available for hire as a solo pianist, or with a bass player, trumpeter, saxophonist or vocalist, as well as the trio and sextet, featuring Mike Booth, Dixon Nacey and Stephen Morton-Jones.  Please contact mark for a competitive quote, simply subscribe below.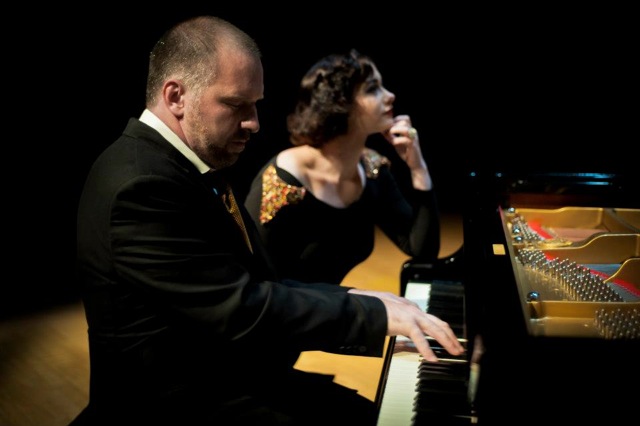 Mark Baynes is a British born jazz pianist, who now lives on Auckland's North Shore.  Mark has over 15 years experience as an international artist and has enjoyed working with quality acts such as NZ hip hop artist King Kapisi, Che-Fu, Andy Vargas USA (Santana), Tim and Neil Finn, The Mint Chicks, Clay Jenkins (USA), Tony Christie (UK), Tim Beveridge, Anika Moa, Don McGlashan, Battucada Sound Machine, Jerome Hendrix, Jennifer Zea, Caitlin Smith, Tina Cross, Taisha, Annie Crummer, Tama Waipara, Bella Kalolo, Jackie Clarke, Frankie Stevens, Auckland Philharmonia Orchestra and the Topp Twins.  He has been broadcast on Christmas in the Park TV3, Homegrown, Juice, Maori and Alt TV.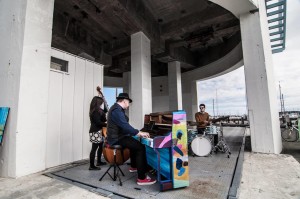 Mark worked for 18 months in the Middle East as a Musical Director, a pianist/MD for ProShip (Canada) for two years, and has released two jazz albums under the pseudonym of 'Ironic Trio' (available on iTunes).  Mark also collaborated with Georgia Wood to produce an album called Happenstance, by the Standard Funk Ensemble.  Mark has worked with the Kid's Music Company as a musical director, recording three albums, two of which won gold and silver at the practical pre-school Awards, UK, 2010-2011.  Mark has contributed to Downbeat magazine and is currently in the process of co-creating a regular transcription/analysis column for the acclaimed website www.allaboutjazz.com.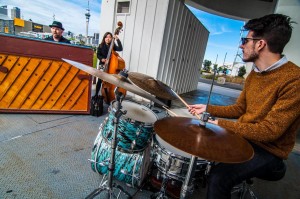 Mark currently teaches at the New Zealand School of Music (Massey and Victoria Universities).  In 2008 Mark was awarded the Ariadne Danilow Music prize (Victoria University of Wellington) and the Sir Alan Stewart Postgraduate Scholarship (Massey University) enabling him to pursue further education.  Mark has studied under Gary Burton (USA) at the prestigious Berklee College of Music, he now holds an MMus in jazz performance (1st Class Honours) and is currently studying towards his Doctor of Musical Arts at Auckland University.  Mark's research focus is on the music of Brad Mehldau, a young virtuoso jazz pianist.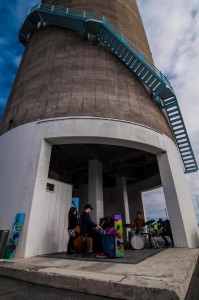 Mark is currently performing with a sextet featuring Mike Booth, Stephen Morton-Jones, Dixon Nacey and his piano trio.  Repertoire consists of original material and standard tunes inspired by his study of Brad Mehldau.